(July 2011)
... continued from
Part I
.
Day 3!
We read about the cooking course in ViaVia GuestHouse, and decided to try it out. Since the two girls didn't want to pay $20 for a cooking course, we went our separate ways for the morning. Darren and I went to ViaVia, while Brenda and Rebecca went to get a full body massage.
We made our way to ViaVia Jogja in the morning :)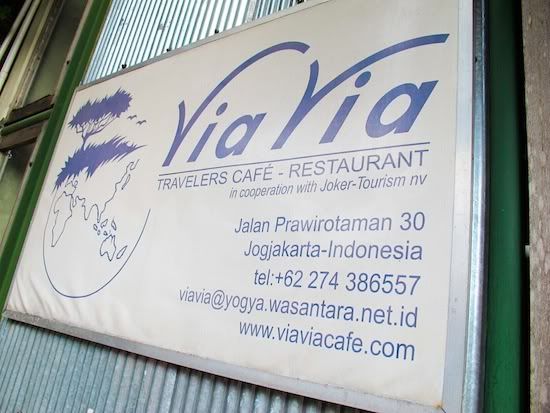 It costs about
140,000 Rp per person
if you have a class of 3 or more, 160,000 Rp if it's just two students.
We were first introduced to our chef and teacher, Made (if you have been to Bali, you would know that this is a common name, as their names are given by birth order). She was incredibly friendly, and apparently famous because of a TV programme that featured her.
Oh, we joined two other tourists from the Netherlands, and they've watched the cooking programme that she was on! So she's pretty qualified, I must say - she has even written a cookbook!
So, the first part is to walk to a local market to buy the ingredients. This will be paid for by the hostel, since we already paid the course fee.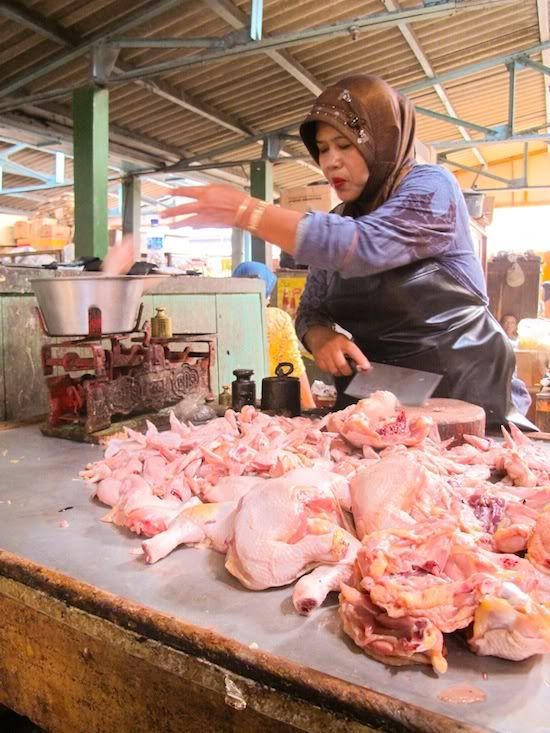 It's a pretty good experience, getting to see the different foods. For southeast Asians, this is probably nothing new - we have wet markets at home - but for the westerners, this might be quite a fun experience!
She can converse pretty well in English, so we learnt quite a bit from her.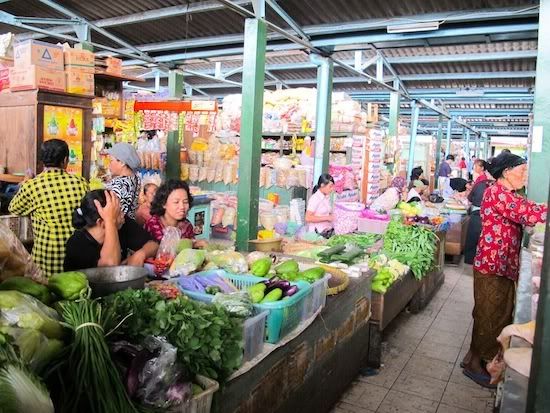 Everything was really quite cheap in the market, I asked for the prices quite a few times and they're even cheaper than they are back in Singapore.
Spices! We got some of these.
There were all kinds of eggs available too: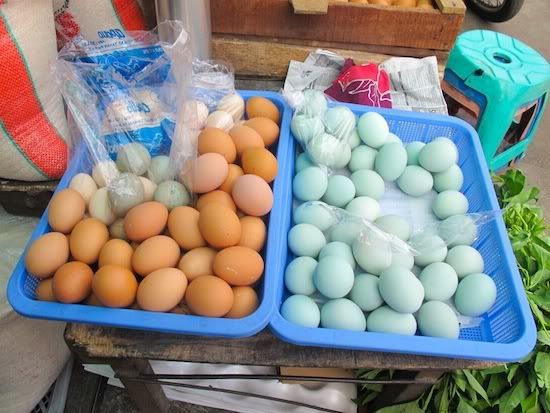 With all that done... it was time to get to work!
Us with the two dutch backpackers :)
So, Indonesian food is all about spices, spices and more spices. A blend of the correct ones will give a fantastic taste to the food.
Mortar and pestle, as we ground the spices together...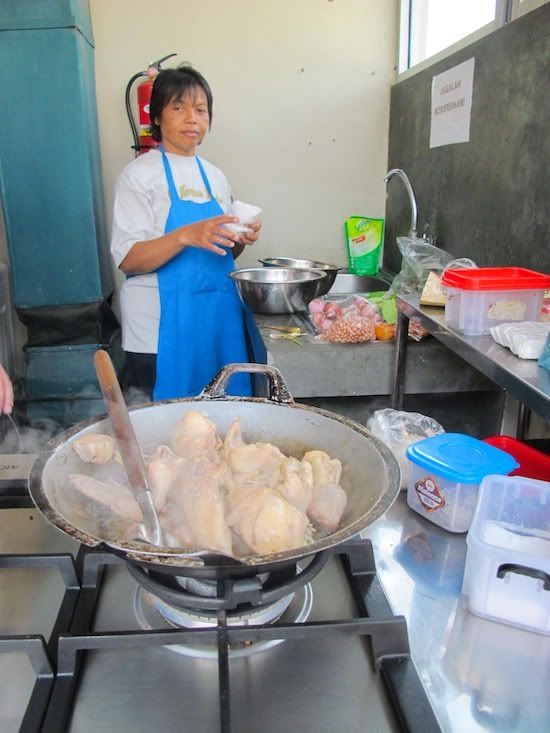 The chicken! She explained the steps to us, and we got to do it ourselves!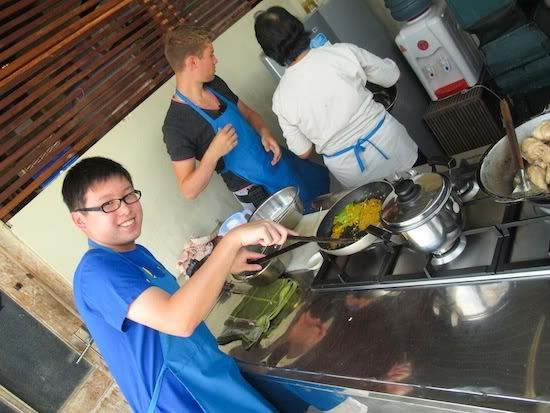 Me, the noob chef, in action.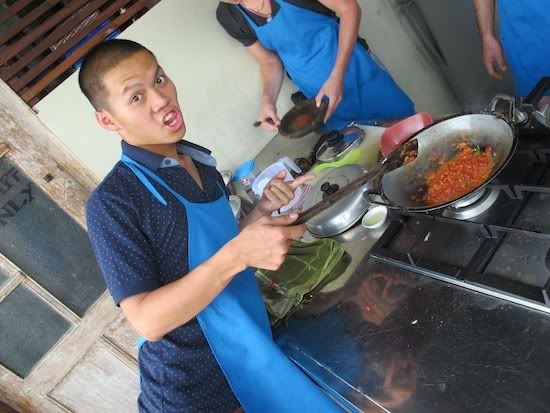 Darren, very happily cooking.
We were taught how to manually adjust the chicken so that the presentation style is more 'Indonesian'.
She also explained a lot about how the spices came together, and how different dishes used special spices for their unique tastes.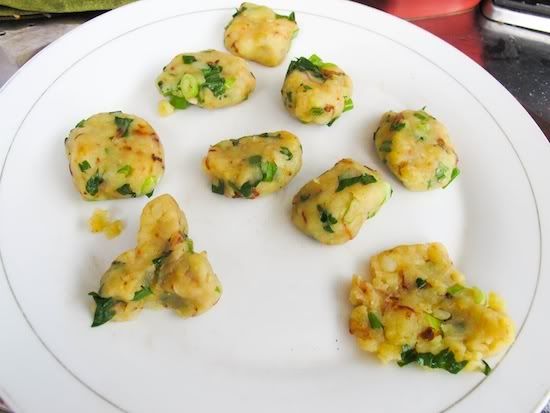 This is going to be deep-fried!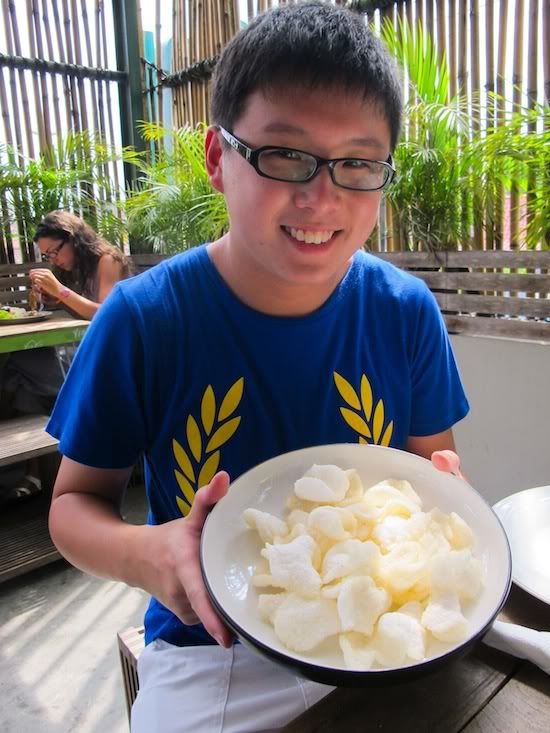 We fried our own
Keropok
as well.
... and with that, it's all done!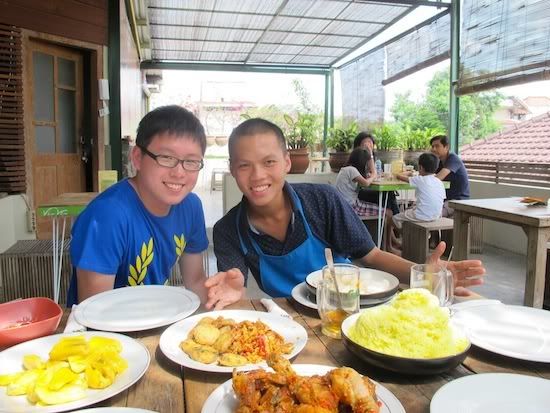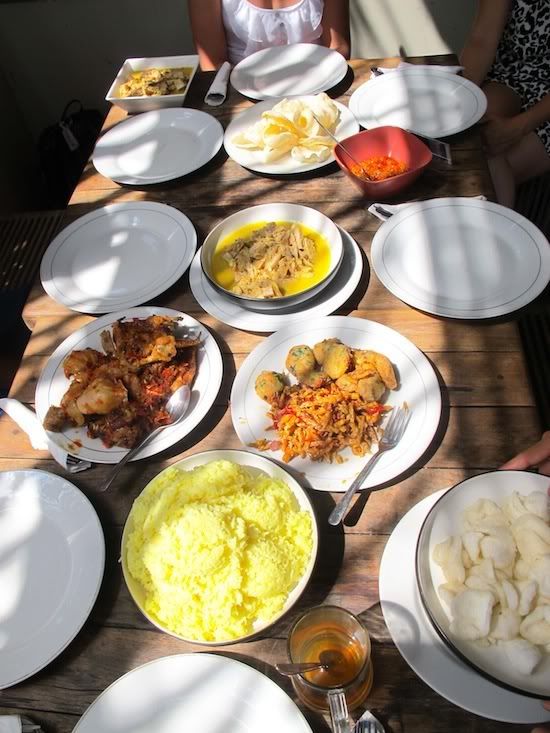 LUNCH IS SERVED!
We all ate together, and there was free flow of iced lemon tea.
It's amazing how you learn to appreciate the food so much more, after seeing the vast diversity of spices that go into creating just one dish, like this one.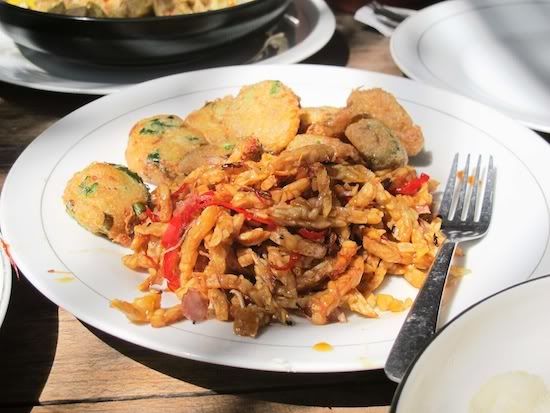 Our TEMPE, that was caramel coated. We made the caramel sauce and cooked the dish by ourselves too. She just guided us along.
Final shot: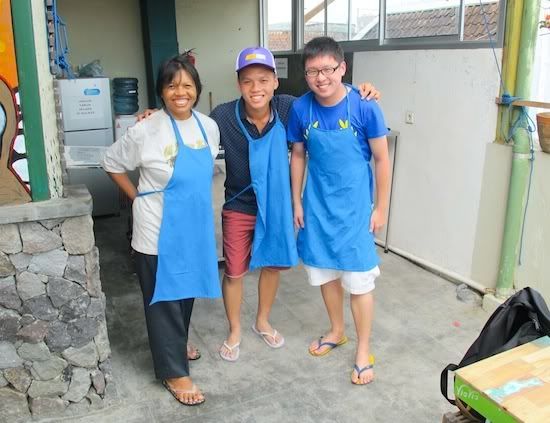 This is definitely a very value-for-money experience if you're in Jogjakarta, and keen to have some hands-on experience. We learnt quite a bit just by going to the market with her, and had so much fun in the cooking process.
It's only $20 for a half-day course, and you get to eat your own food! Yummy!
We're at:
Via Via Jogjakarta
Jalan Prawirotaman 30
Yogyakarta 55153
Indonesia